Gardening Tips
Eat the garden: Your month-by-month food calendar
By Norwoods Gardener
4th January 2023
In preparation for the year ahead, we have put together a food guide for the garden, with month-to-month guidance on seasonal herbs and veg to grow, when to harvest what and some recipe inspiration on what to eat as the seasons progress. Keep reading for our top tips and tricks on how to make the most out of your garden all year around.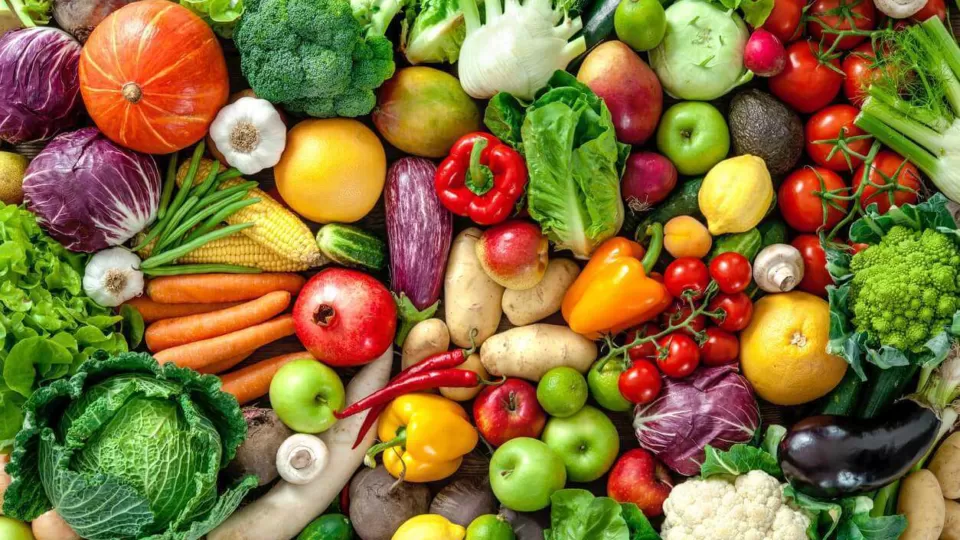 January
While the garden is at rest, it is time to move your attention indoors. Houseplants require special attention in winter because of the dry heating air. Start sowing seeds indoors for early crops, like cabbages, lettuce, onions, cauliflower and turnips.
If you decide to move outdoors, January is a good time to do some pruning around the garden. Heavy snow can put some branches and stalks at risk of snapping. Gently shake the snow off branches if you find them hanging too low from the weight. Pro tip: Get an LED plant lamp to help your plants grow strong and healthy. With the limited daylight hours, your crops will be thankful for the extra boost artificial light.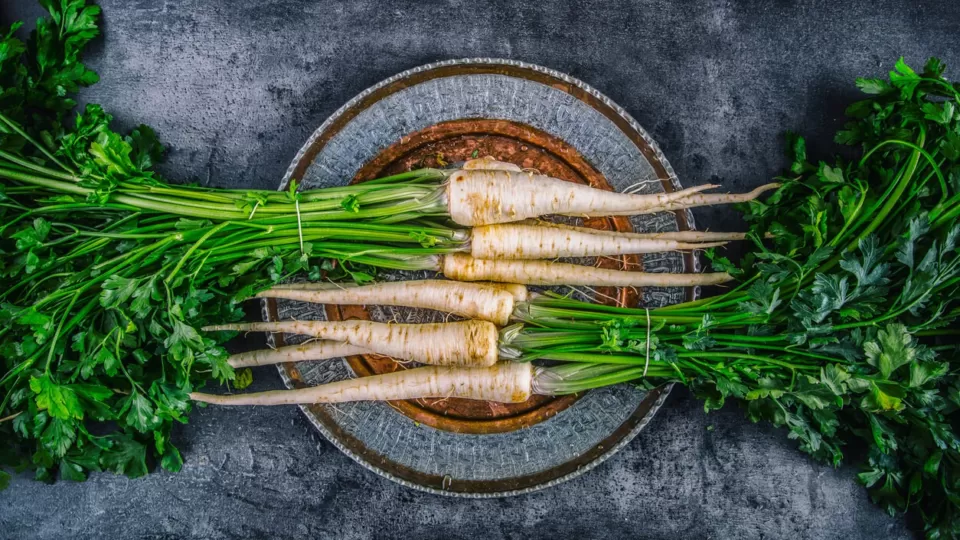 Which foods are in season?
Leeks, parsnips, celeriac, swede, sprouts and turnips are ready for harvest now. While the weather outside is icy, keep warm with seasonal comfort foods with seasonal products. Think creamy leek and potato soups, spinach and cauliflower quiches and chicken and kale stews, to name some ideas.

February
February is when nature starts recovering from winter. Now is the time to prepare your garden for the year ahead. Although outside temperatures are still low, spring is on its way and some first bulbs start to appear above ground.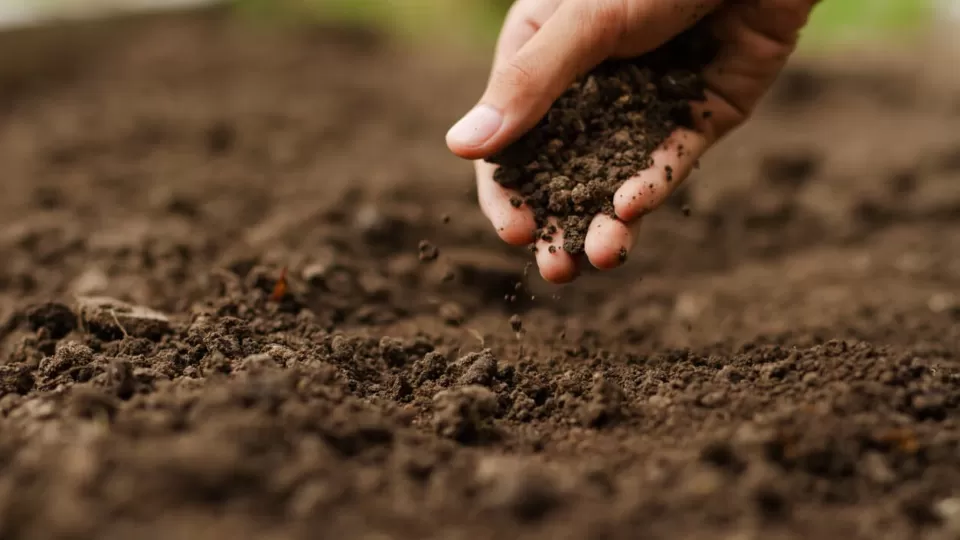 Prepare your veg beds for sowing. Make sure the soil is frost free first, then weed thoroughly and cover them with a layer of compost. Hardy crops like carrots, radish, rocket, spinach can be sown now. Make sure to cover young plants with cloches or fleece to protect them from the cold and help them grow. Pro tip: Put the cloche in place one or two weeks before sowing to give the soil enough time to warm up and be dry and easy to work with.
Which foods are in season?
Leafy greens like winter salads, kale, spinach and cabbages and also root vegetables like celeriac, turnips, fennel and beets are in season. Try out seasonal dishes like roasted root veg traybakes, carrot and coriander soups, beetroot and feta salads or a lamb hotpot with celeriac and turnips.

March
March marks the beginning of spring and is a good time to start cautiously moving outdoors. You can plant some early potatoes, onions, asparagus, tomatoes, garlic and shallots now. Towards the end of the month, it is usually also safe to start planting herbs like oregano, chives, coriander, dill and parsley outside.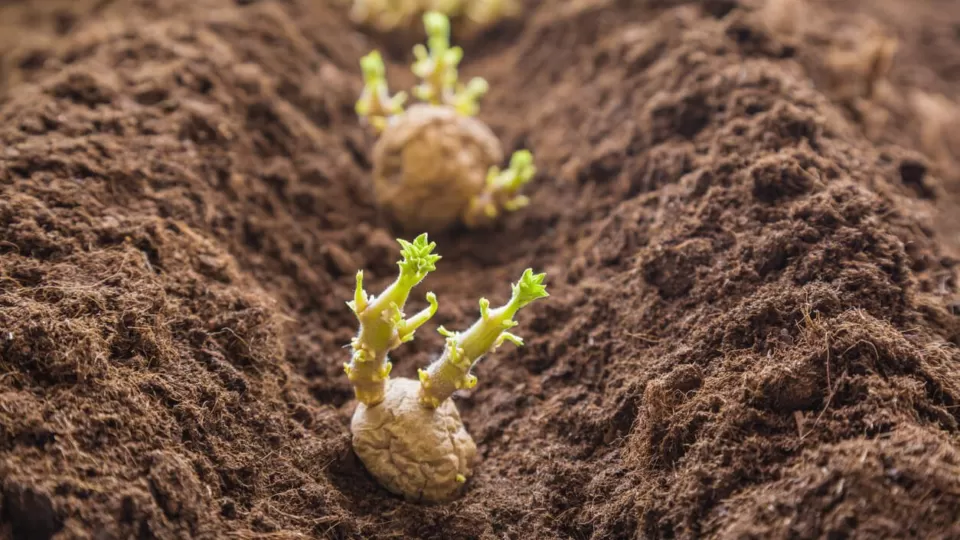 Pay attention to the weather to make sure your plants are protected from frost and cold nights, either by covering them or keeping them indoors on a windowsill while they are young. Our weather responsive SMART Irrigation systems are a terrific way to help your crops flourish, because plants grow better with rainwater. Our controllers are powered by solar energy and monitor the weather and adjust watering settings accordingly, so you can save not only water, but also time and money.
Which foods are in season?
The last of winter vegetables like some late brussel sprouts, winter cauliflowers, kale, swedes and turnips should be harvested now. Freeze and store them for later, or use them in stews, curries, pasta dishes or meat- and fish-based platters.

April
As spring warms up the earth, you can now sow most crops outside. Strawberries, asparagus, carrots, cucumbers, sweetcorn, pumpkins, courgettes and salads like endive are good choices to plant now.
The rising temperatures may also bring more hungry animals like birds, mice, and insects to your garden. Protect young plants from small critters by wrapping the base of the plants with protective netting.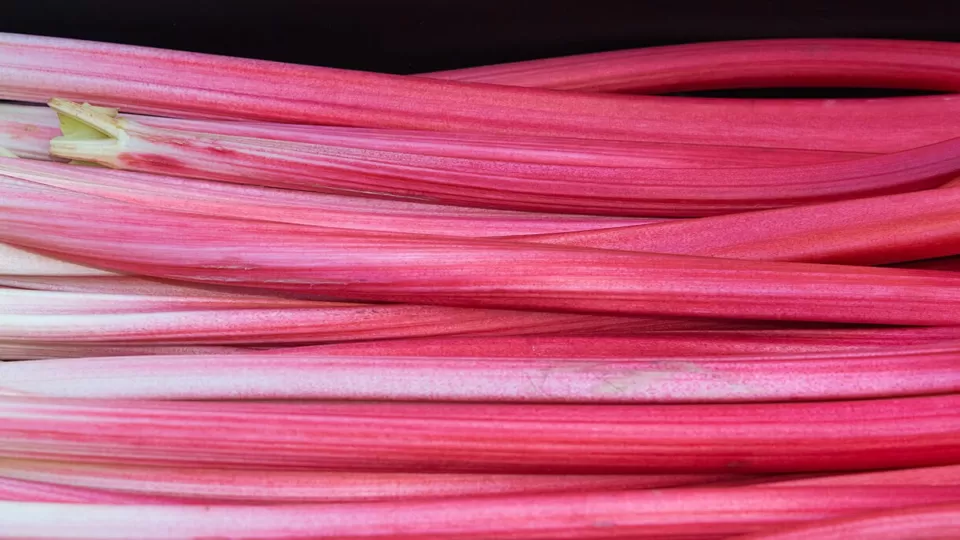 Which foods are in season?
Rhubarb, radishes, spring onions and some spring cabbages are ready for harvest around this time. Get baking and make a delicious rhubarb and almond tart, or let spring inspire you to a make a herby chicken pot or pasta primavera dish with greens from your garden.
May
With spring in full force, chances of sudden frost are disappearing. May is a good time to sow summer and autumn veg outdoors, like sweetcorn, red cabbage, cauliflower, courgettes, aubergines and squashes and pumpkins.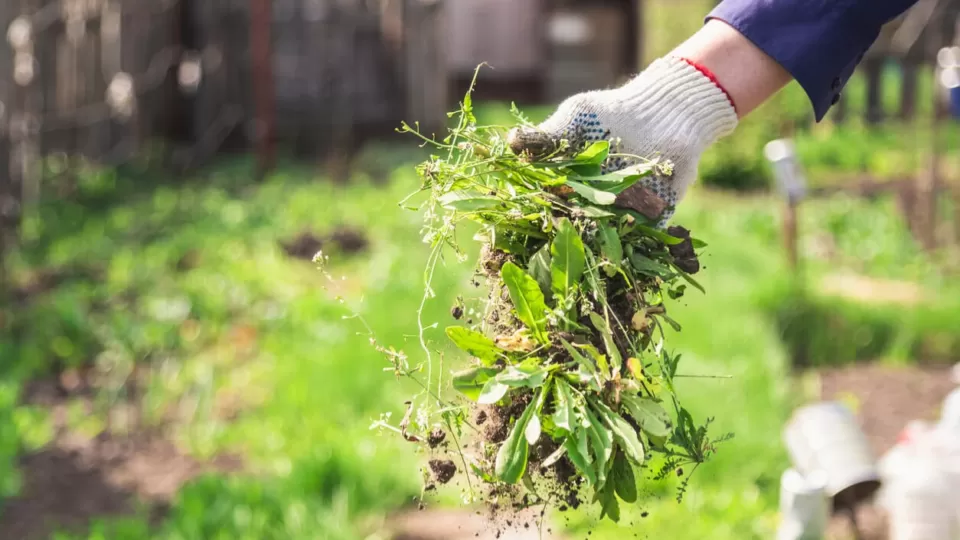 Give new plants plenty of water and remove covers from seedlings during the daytime, so they can become used to the weather outdoors. Weed your garden regularly. Earth up rows of potatoes to avoid them being exposed to light.
Which foods are in season?
Elderflower will bloom now. Elderflower cordial gives a wonderful, refreshing twist to drinks and is easy to make at home: Heat 1.5L water in a saucepan and add 2.5kg sugar and 85g of citric acid or the juice of two lemons. Take the hot syrup off the hob, gently rinse and shake off and around 30 elderflower heads and add them to the saucepan. Cover and leave to stand for one to two days. Strain the cordial through a fine sieve (lined with muslin) into sterilised bottles.

June
June marks the end of spring and the beginning of summer. Make sure to keep your plants well-watered and protected from birds and other small animals. Many crops will now be ready for harvest, including peas and broad beans, onions, summer salad crops and maybe even some early potatoes.
Veg that will be ready for picking in late summer and autumn can now be planted, like aubergines, peppers, courgettes and chillies, as well as some cabbages and squashes.
Which foods are in season?
Summertime is berry season. Raspberries, currants, gooseberries and cherries are now ready for picking and to be used in delicious cakes, fruit salads and homemade jams.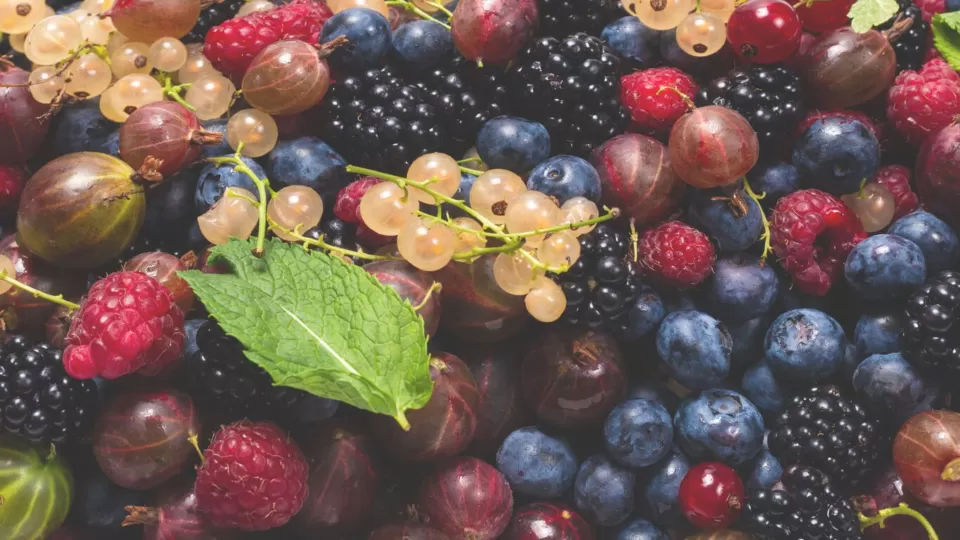 For some seasonal recipe inspiration, experiment with dishes like lemony broad beans with feta cheese, risotto with peas and mint and vegetable pasta with homemade ricotta and herb pesto.
July
July is the hottest month of the year. Make sure to water your garden plenty, hoe frequently and save your crops from birds and pests with protective netting. Compost helps retain moisture to keep soil from drying out, as well as giving plants an extra boost in the nutrients they need to grow.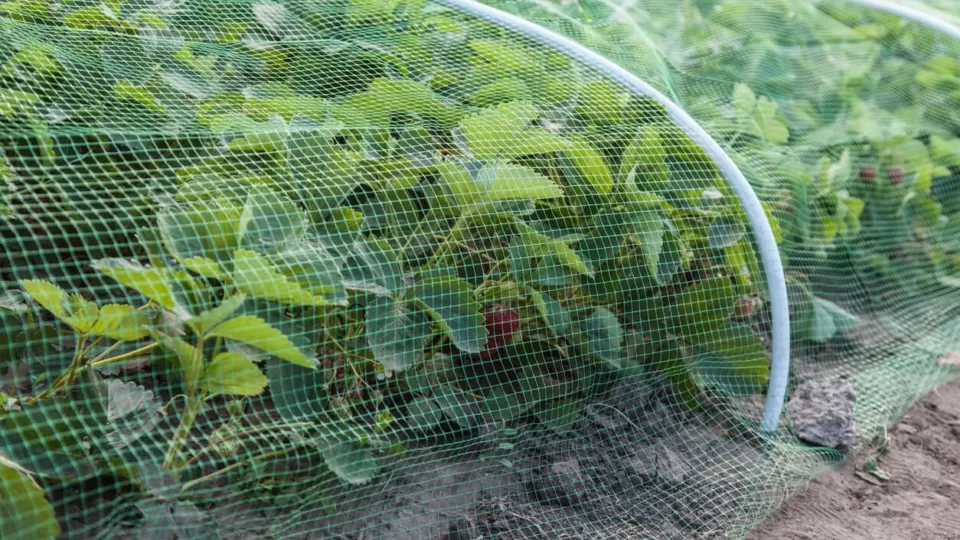 Prepare for autumn and keep planting more lettuce, rocket, cress and other salad leaves to keep a steady supply in the next season. You can now also plant sprouts, cabbages and cauliflowers for late autumn and winter.
Which foods are in season?
The month of July is one of the best times to enjoy the fruits of your labour. Plenty of fruits and vegetables are now ready for picking, from cucumbers, cherry tomatoes and salads, to strawberries, blueberries and apricots.
Light dishes like summer salads straight from the garden, berry compotes, tarts and parfaits or fruit-infused lemonades are great for hot summer days.
August
As summer comes to an end, many weeds are seeding so keep on top of them. Water regularly and your garden will thank you with a rich harvest. August brings plenty of crops, from beans, peas, peppers, tomatoes, sweetcorn, potatoes and salads, to blackberries, plums, mulberries and some early apples and pears.
August is also the time to sow some winter cauliflowers, cabbages, kale and broccoli in preparation of the winter and spring ahead.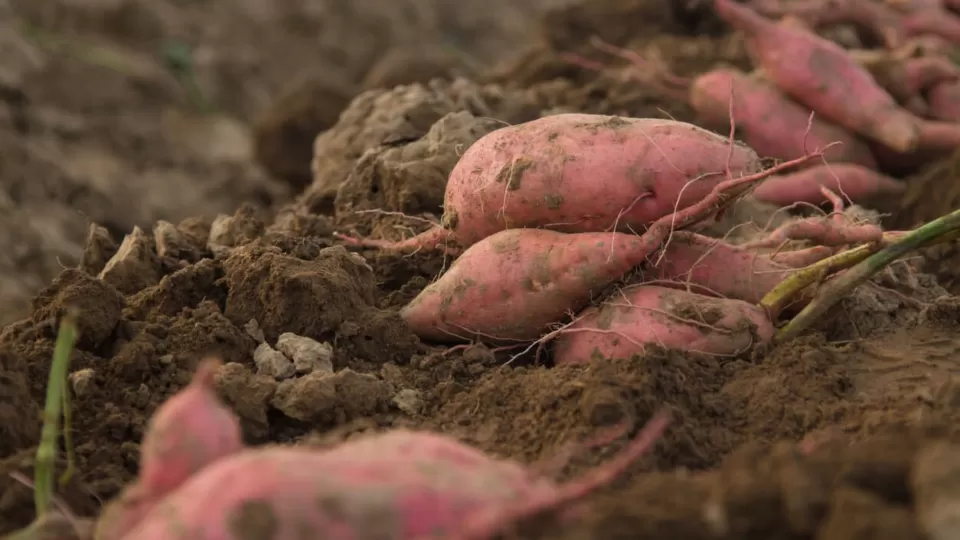 Which foods are in season?
August's harvest bears plenty of summer vegetables like aubergines, sweet potatoes, tomatoes, peppers and courgettes. This month, try out some recipes like gnocchi in a herby tomato sauce, a salad with haloumi, courgette and grilled aubergine or chicken fajitas with mixed peppers and homemade salsa. Blackberries should also be ripe now and ready for bakers with a sweet tooth.
September
As the year is coming into autumn, later crops are coming into harvest and it is time to lift potatoes and leeks and pick apples, pears, quinces and some late plums.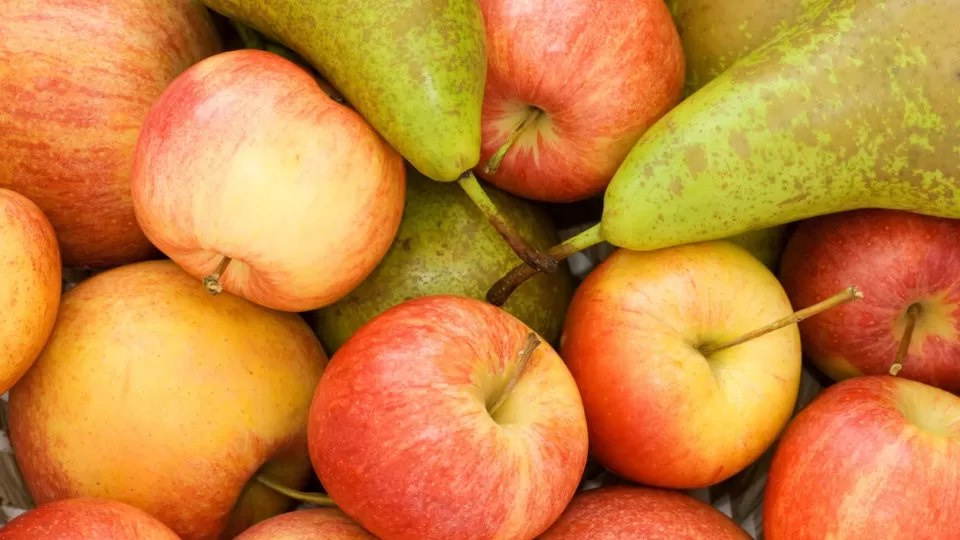 You can plant some seeds for next year now, including spring cabbages, onions and even strawberries.
Which foods are in season?
Many trees and bushes will be bearing fruits and autumn is also the time to go foraging for some wild mushrooms that flourish in the cooler, wetter weather. Some popular dishes to try this month could include apple pies, poached pears, honey-glazed figs, sweetcorn or courgette soups and beef Stroganoff with mushrooms.

October
Autumn is now in full force and October is your last chance to pick any last summer vegetables like courgettes, aubergines and tomatoes. Leaves are changing, the days are getting shorter and outside temperatures are dropping. As your garden starts coming to a halt, take the time to clear away and compost the leftovers of the summer harvest.
Some seeds you can sow now and leave to overwinter for next year include garlic, broad beans, some onions and fruit bushes.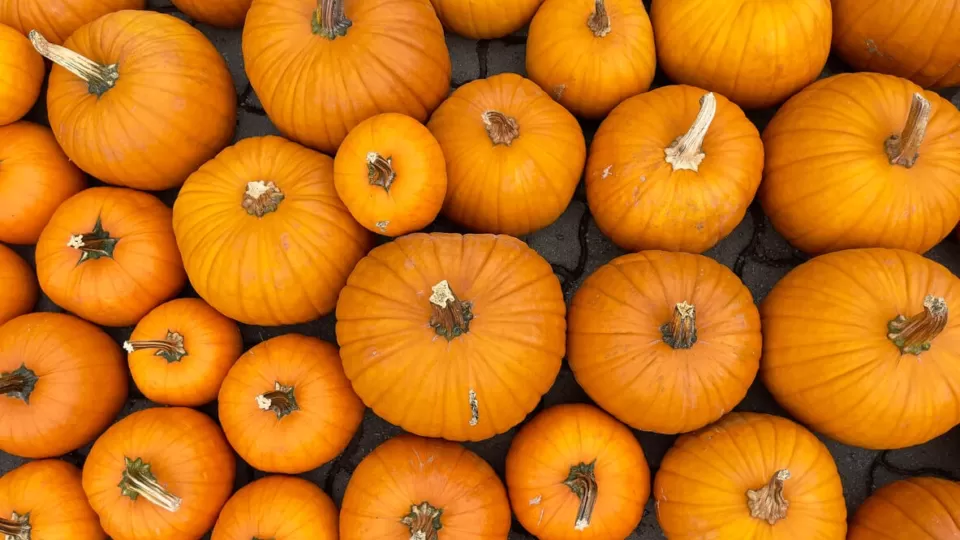 Which foods are in season?
October is the month of the pumpkin. Pumpkins and squashes are versatile and go with both savoury and sweet dishes. Get creative at home and try out different recipes, from pumpkin soups, purees and pies to pumpkin-flavoured lattes and cheesecakes.
November
Use the last days of autumn productively by clearing any weeds and remains of mulch around the garden. Pick up any fallen leaves and leave them in bin bags to decompose into leaf mould. Use cloches to protect any winter beans, peas and salads.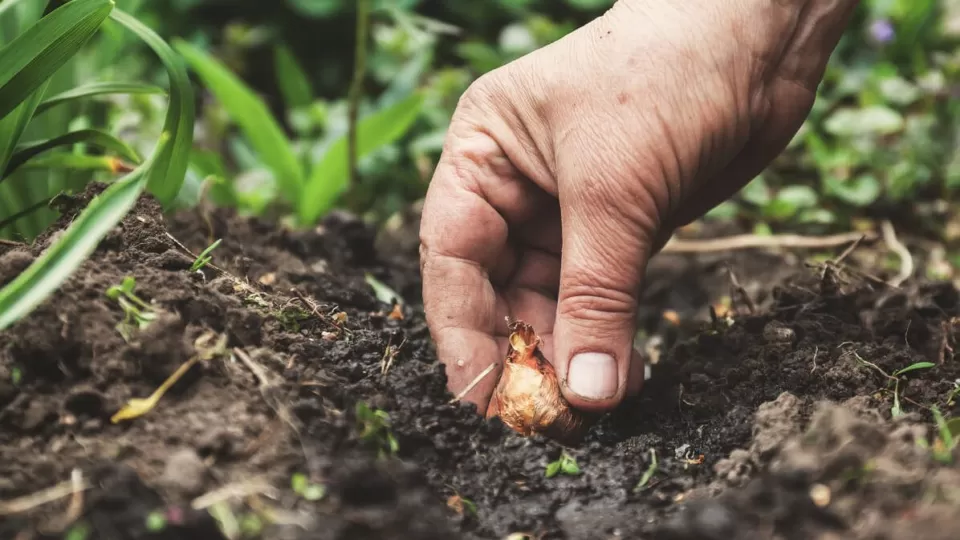 You can still plant onions, shallots and garlic outdoors now, as long as you cover the soil or beds with fleece.
Which foods are in season?
Now is a good time to use potatoes and squashes from autumn and make warm and hearty dishes, like butternut squash risottos, chicken and potato gratins or leek, onion and cheddar quiches. Turnips, brussel sprouts and winter cabbages are also in season now.

December
December is a time for rest for the garden. The main task for this month is to prune most fruit bushes and trees (except cherries and plums). You can also prepare beds for next year by adding a layer of compost to them.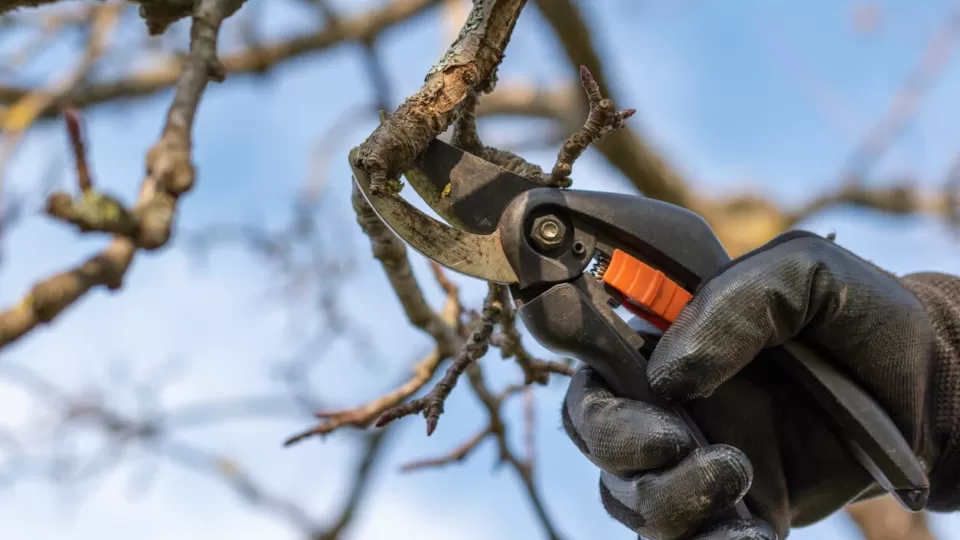 Which foods are in season?
Winter vegetables like kale, chicory, turnips and parsnips are in season. Brussel sprouts are also a December favourite and dried cranberries from earlier in the year add a festive touch to dishes and baked goods.
For some wintery food inspiration, roast lightly boiled sprouts and chestnuts in a butter-coated roasting tin. Add some cranberries, season to taste and then drizzle some maple syrup onto your veg. Roast in a pre-heated oven on 200°C/180°C fan for 30 minutes.
Check out our most recent blog posts for more gardening advice and keep up with all the newest adventures from the Irrigatia garden on social media.