While September marks the end of long sunny days and garden parties, it's also the perfect time to get ahead in the garden and prepare for the change in season. With a wealth of harvest available for picking and autumn right around the corner, here are the September gardening jobs we'll be tackling in the Irrigatia garden and tips to help you do the same.
What to Do in the Garden in September
Lawn
- The wet and warm weather is perfect for seed growth – so it's time to seed your lawn
- If mowing your lawn, keep the length longer than you normally would in summer to help it withstand upcoming frosts and winter stresses
- Make sure to rake your lawn to prepare for the eventual autumn debris and to promote airflow for healthy growth
Flowers
- Regularly deadhead any faded flowers to encourage continued blooming and continue to maintain your hanging baskets – they can remain in bloom until first frosts
- Prepare for the following spring by planting spring-flowering bulbs such as daffodils and tulips
- Collect the seeds of any flowers that have gone to seed so that you can store for next year to plant again
- Remember to move any house plants back inside as temperatures will soon drop too low for them to survive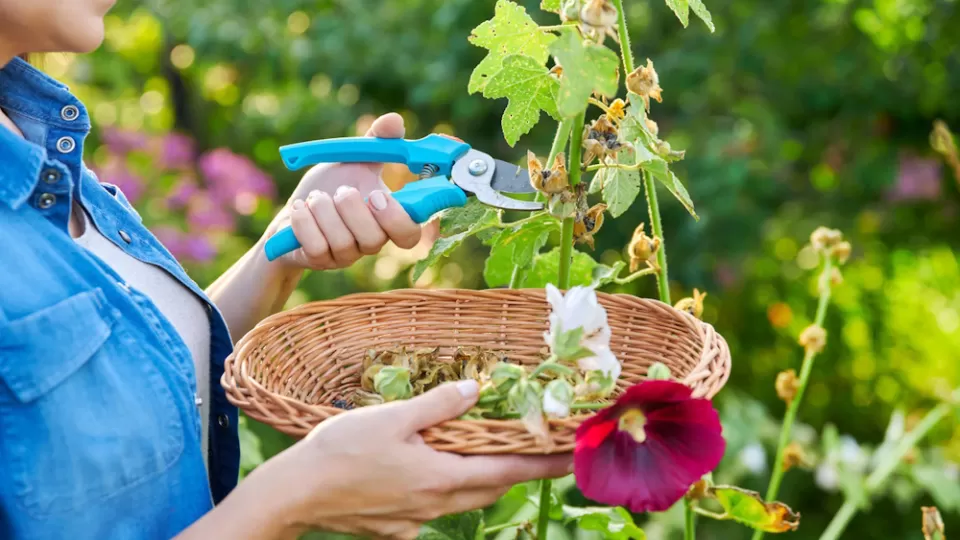 Fruit and Veg
- September is the perfect time to harvest the fruits of your summer labour – check out our 'Guide to Fresh Fruit and Veg Preservation' blog for our top tips on how to make your harvest last you through winter
- It's time to sow vegetables that will provide winter harvests – winter salads and salad onions can withstand the colder temperatures, particularly in a greenhouse
- Support your patch through the change in season with an Irrigatia system – drip irrigation helps you navigate the unpredictable temperatures of the season by providing your plants with the exact amount of water they need
- Leeks, potatoes, sweetcorn and squash are all in season – perfect ingredients for a hearty soup on the colder days
Greenhouse
- Start propagating your favourite perennial plants by taking cuttings from the current plant before dormancy
- As the weather cools, make sure to keep an eye on greenhouse ventilation – this may need to be adjusted to maintain a consistent temperature
- It's a good time to give your greenhouse a good clean and disinfect (before the autumn debris threatens to mess up the exterior again!)
- Keep an eye out for any pests getting into your plants – the season is as transitional for them as it is for you in the garden, so it's likely they'll be looking to hide out somewhere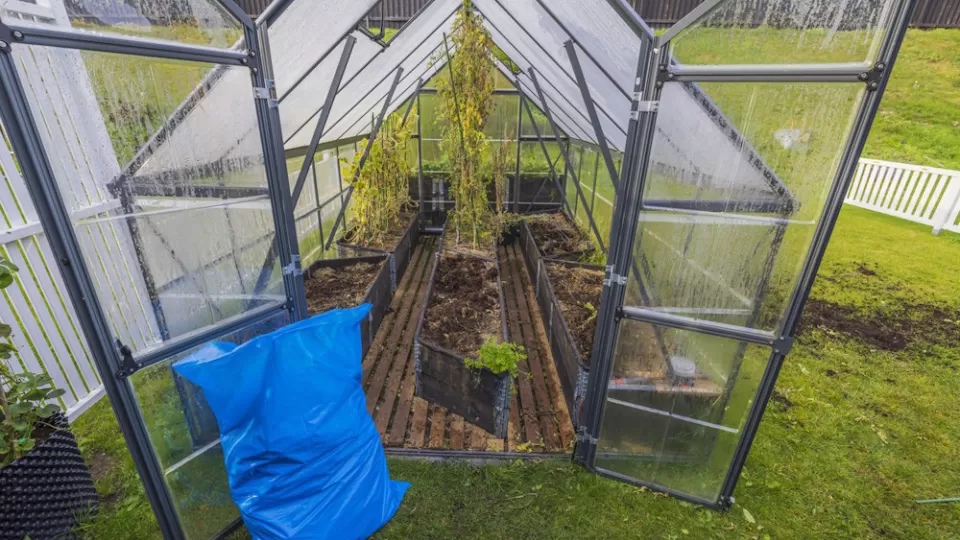 More September Gardening Jobs
- Take some time to clean your gardening tools and equipment, as well as sharpening any shears and oiling moving parts
- Use the change in season to reflect on what has worked well and not so well in the garden in the last year – you can then start to plan ahead for next year
- Frost threatens virtually every part of the garden, so continue to keep an eye on forecasts and purchase any necessary coverings to protect your more tender plants
- Enjoy the last of the sun! While winter brings its own triumphs and challenges, we're unlikely to see much more of the sun for the rest of the year – especially here in Yorkshire – so get out in the garden and enjoy it whilst you can
No matter the size or scope of your garden, keeping on top of those September gardening jobs and putting the work into maintaining your space during this pivotal season change will mean reaping rewards all year round.
We hope these tips help you to get your garden into shape this September – for other gardening tips and advice, take a look through our latest blogs, and don't forget to follow us on Instagram and Facebook to keep up to date with our latest growing adventures in the Irrigatia garden.
From our blog
Irrigatia
Tips and
Insights
Read the latest blog posts and news articles from Irrigatia — get expert gardening advice.
See all blog posts