Gardening Tips
Best Ways to Save Water in the Garden
By Norwoods Gardener
16th May 2023
As we enter warmer months and hosepipe bans are coming into effect across the UK, it's a good time to consider ways to save water in your garden. We've outlined a few simple steps to make your garden more eco-friendly, helping you save water as well as your time and water bill.
7 Ways to Save Water in the Garden
1. Invest in an irrigation system
Regular irrigation is ideal for all gardens as it ensures your plants are receiving the water they need without wastage, promoting the health and root growth of your plants. Our solar powered irrigation kits are a great way to save water in the garden as they only use as much as your plants need and do so by pumping water to your plants at a rate dependent on the light intensity.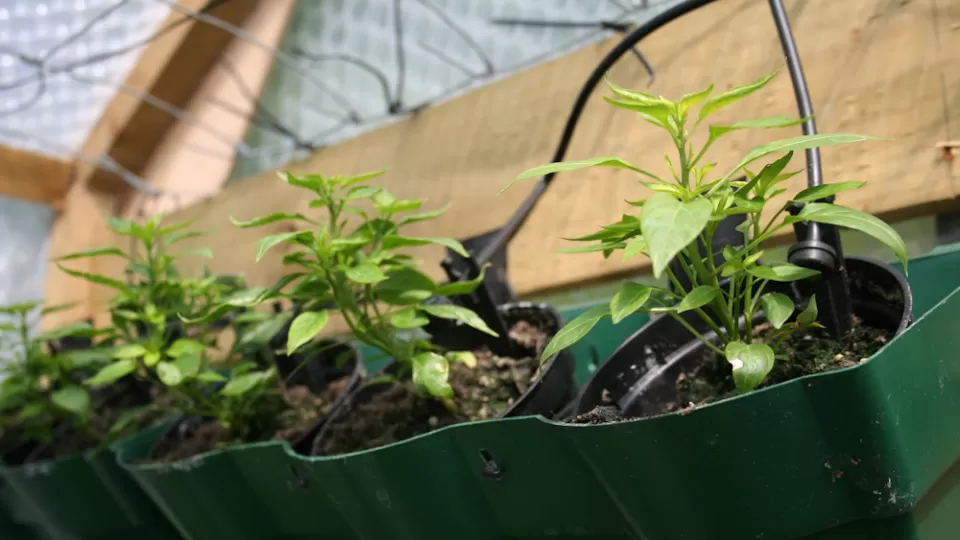 2. Save rainwater
Warmer months in the UK still consist of rainy spells, so make the most of the rain by conserving it for use in the garden. Fixing a water butt to any rainwater downpipes across your house, shed or greenhouse allows you to recycle the rainwater and minimise excess mains water use. Rainwater is pure and chemical-free, so your plants are certain to love it!
Check out our blog to find other ways to make your garden more drought-resistant!
3. Use mulch
Mulching the soil around plants is a handy way to save on water in the garden, as it slows down evaporation which helps your soil to retain moisture. It's also a great weed suppressant, helping with weed management and keeping your garden looking beautiful. We would recommend using organic straw or bark to ensure the soil is still sufficiently aerated.
4. Choose native plants
Being particular about the type of plants you have in your garden can help you save water in the garden, as native plants are better adapted to local conditions. Because they're primed to grow well in the local climate and soil, they will require less water than other types of plant that aren't well suited for the local environment.
Incorporating native plants is also a great way to support your garden's ecosystem and increase biodiversity – in the UK, bees love to visit native plants, including lavender and honeysuckle.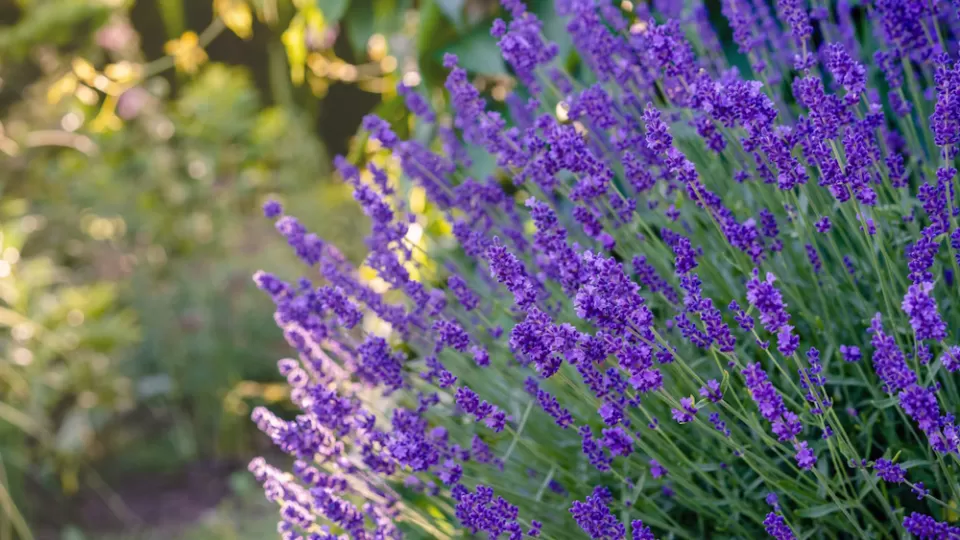 5. Water effectively
A lot of water wastage comes from overwatering or relying on systems that don't water efficiently. Avoid using sprinkler systems in the garden as these apply the water all over, not just where it is needed. Direct, drip irrigation is the perfect way to ensure your plants are getting just the amount they need.
6. Collect household water
There are many ways to collect water from your daily life to use in the garden that otherwise would have gone to waste. Saving the cooking water from boiling vegetables or collecting the running shower water while you're waiting for it to heat up are perfectly fine sources of water to use in the garden. These, combined with adding rainsavers to downspouts as mentioned earlier, are some easy ways to collect household water and avoid water waste.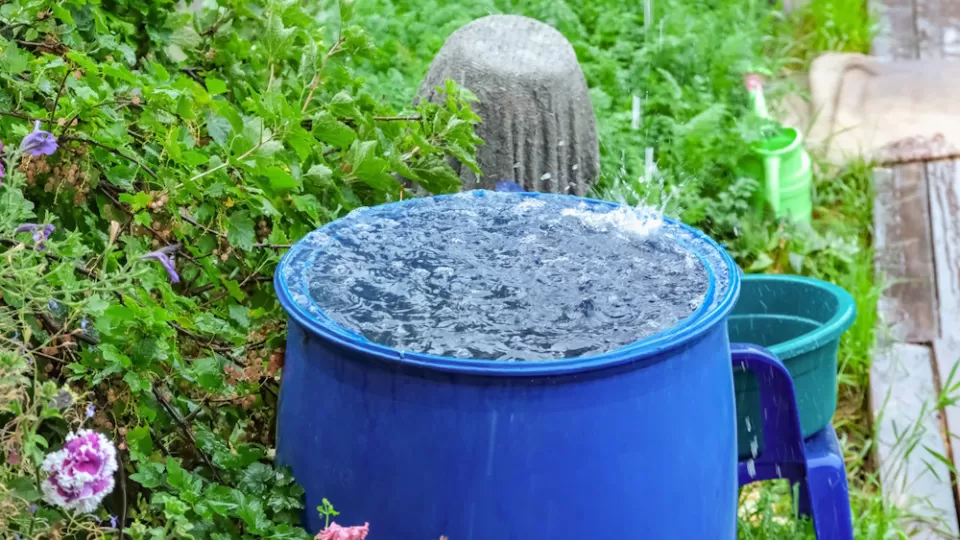 7. Use a broom for cleaning
It can be tempting to clean your driveways or paths with a hose, but a simple way to save water in and around the garden is to use a broom instead. If the weather has been kind and rain has held off to allow the debris to dry out, a broom is an effective way to sweep away leaves and mud that doesn't require a drop of water.
We hope you've found these water saving ideas for the garden useful. For more gardening tips and ways to save water in the garden this summer, look through our latest blogs.
Don't forget to follow us on Instagram and Facebook to keep up to date with our latest growing adventures in the Irrigatia garden.
From our blog
Irrigatia
Tips and
Insights
Read the latest blog posts and news articles from Irrigatia — get expert gardening advice.
See all blog posts