Winter Gardening Tips
What potted plants can survive winter outside?
By Norwoods Gardener
7th November 2023
What potted plants can survive winter outside?
The days might be shorter and starting to feel quite a bit chillier, but winter is still a wonderful time to be out in the garden; pests are less active and there's plenty of time for planning and pruning ahead of spring.
It's also a good opportunity to update the garden with seasonal plants that can survive the cold (or, often unpredictable) climate of the UK at this time of year. Here, we've prepared a list of potted plants that are hardy enough to survive outside, brightening up your garden during the colder, darker months.
1. Pansies and Violas
Winter-flowering pansies and violas are the perfect addition to the garden during winter has they have a high cold-tolerance and produce beautiful flowers. They're known for winter and early-spring flowering, so add a lovely pop of colour to the garden while other plants lay dormant.
2. Cyclamen
Cyclamen flowers are both long-lasting and can thrive in low light conditions – making them perfect for your winter garden! Their flowers can range from white to pink and red, making them a versatile plant that can complement others well when planted in the same pot. Just remember to plant them in well-draining soil.
3. Winter Aconites
As the name suggests, Winter Aconites are extremely well adapted to cold temperatures. They can withstand freezing temperatures, frost and even snow, often blooming in late winter or early spring. They're relatively low-maintenance and only require occasional watering during dry spells. Our Irrigatia systems can help with that so you don't even need to leave the warmth of the house!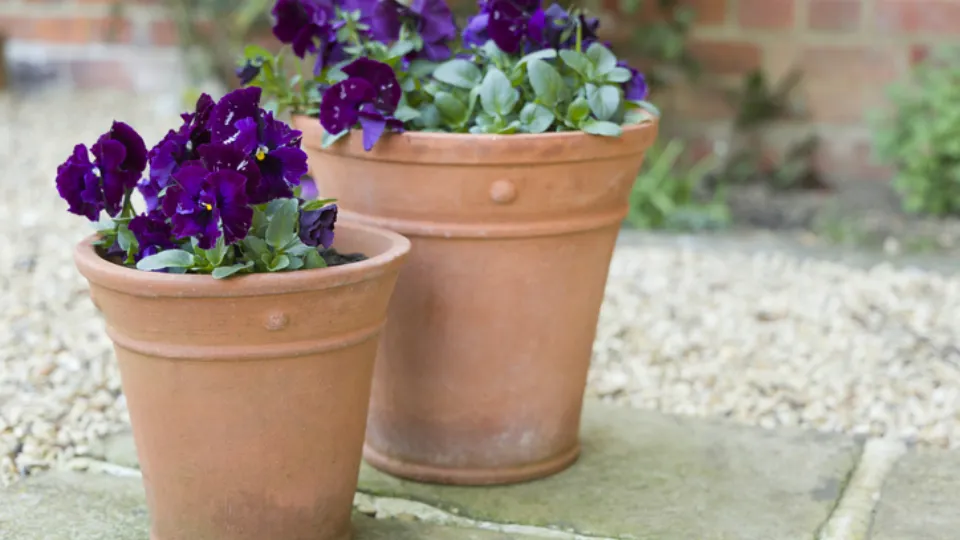 4. Mahonia
A lot of varieties of Mahonia are evergreen, retaining their foliage all year round. They produce bright yellow flowers that attract pollinators – providing an essential food source for the likes of bees during a time when food is scarce. These are perfect for brightening the garden as well as taking care of the wildlife in it during winter.
5. Hellebores
Hellebores are the ultimate all-rounder for a winter garden; they're cold-tolerant, shade tolerant, low maintenance and because they're perennials, come back year after year. They also continue to bloom into the early spring, so if you're already planning ahead to next season, consider adding these to the garden to help the transition from winter to spring.
6. Winter Heathers
Winter Heathers, or 'Erica' and 'Calluna', are known for the colourful, bell-shaped flowers they produce during winter. Ranging from shades of white, pink, red, purple and gold, these flowers are not one to miss when planning your winter garden. Not only are they drought-tolerant, but they can withstand extremely wet weather too and are unlikely to suffer from root rot.
7. Snowdrops
Finally, we have the beautiful Snowdrops – a true picture of winter. Despite their dainty appearance, these plants are exceptionally cold-hardy and are able to withstand harsh conditions outside. Snowdrops also act as a transitional plant between winter and spring, with their early blooms helping to bridge the gap before other dormant plants bloom.
We hope this list has inspired you to get out into the garden this winter and find new ways to make it look as beautiful as a summer garden. For more gardening tips and ways to save time and water this winter, take a look through our latest blogs here.
Don't forget to head on over to our social channels to keep up to date with our latest cold weather projects in the Irrigatia Garden!
From our blog
Irrigatia
Tips and
Insights
Read the latest blog posts and news articles from Irrigatia — get expert gardening advice.
See all blog posts