Summer is a fantastic harvest season and there are lots of delicious fruits and veggies to take from the garden – from peas and broad beans to strawberries and currants. One of our favourite things to make with our yield is a refreshing summer harvest salad. They're light, balanced and don't require a lot of time in the kitchen, which is a bonus in the hot weather.
Here are five simple summer salad recipes for you to try using food from the garden.
Delicious Summer Harvest Recipes
1. Strawberry spinach salad
Strawberries are a delicious snack to have on their own – so much so that you often don't think to put them in a salad. Paired with something tangy and sharp, this succulent fruit really comes into its own.
All you need is fresh sliced strawberries, spinach leaves, toasted almonds, crumbled feta cheese and a balsamic dressing. Combine everything together in a bowl, drizzle the dressing on top and you've got a perfect balance of sweet and savoury flavours.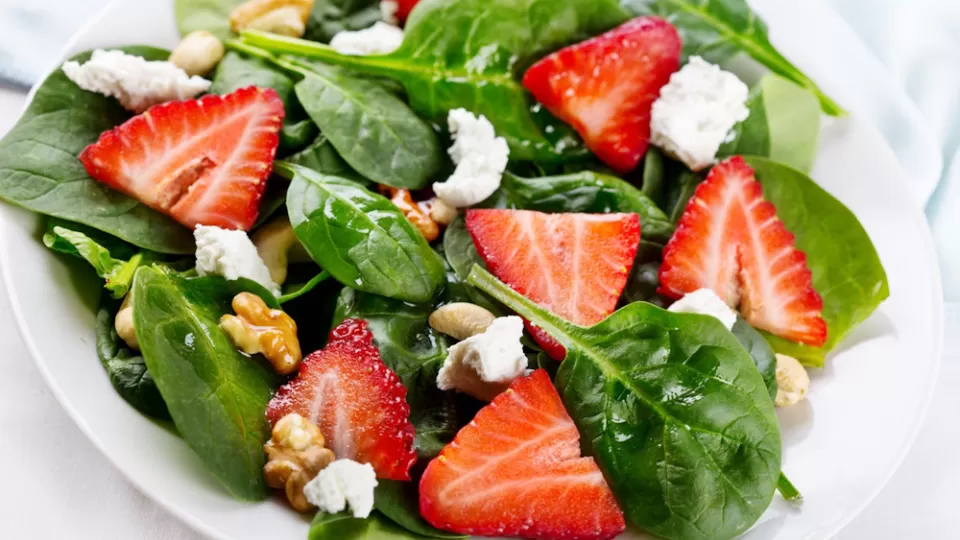 2. Radish and pea salad
A radish and pea salad is a great way to combine a few different ingredients from the garden in one dish. For this tasty summer harvest salad, you will need sliced radishes, fresh peas, chopped red onions, chopped mint leaves, lemon juice, olive oil and a pinch of salt and pepper.
Toss the radishes, peas, chopped onions and fresh mint in a bowl together. In a separate bowl, add the lemon juice, olive oil and the salt and pepper and whisk well. Drizzle your lovely zesty dressing over the tossed ingredients and voila!
3. Roasted potato and onion salad
This summer harvest recipe takes a little more work, but it's well worth it – make sure you have baby potatoes (halved), sliced red onions, fresh parsley, Dijon mustard, lemon juice, minced garlic, olive oil, and salt and pepper for this.
Preheat your oven to 200°C, and while that's heating up, add your potatoes and onion to a baking sheet, season with salt and pepper and drizzle the olive oil on top. Roast in the oven for around 20-25 minutes until the potatoes are nice and crispy!
In a separate bowl, whisk together the mustard, lemon juice, garlic, some more olive oil and salt and pepper. Once the potatoes and onions are done, transfer to a bowl and cover with your lovely, tangy dressing.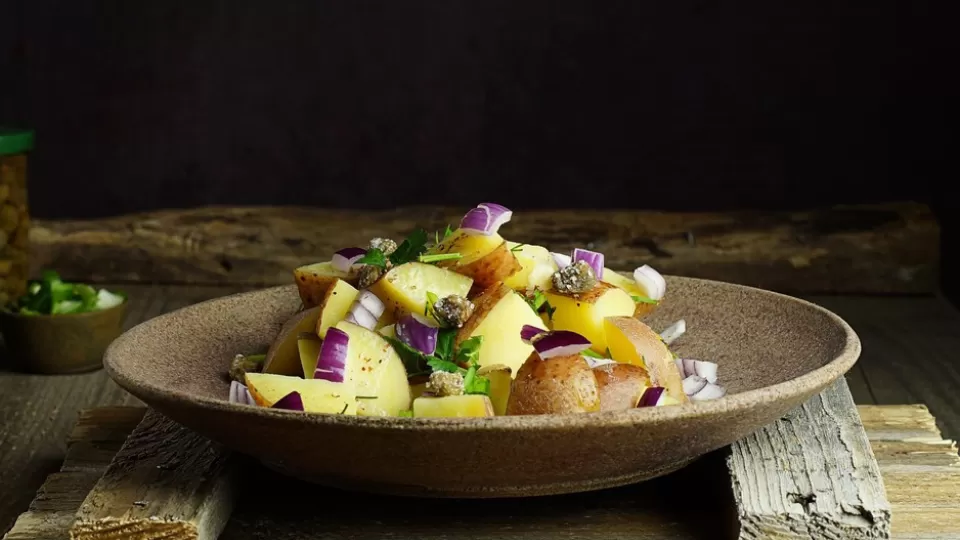 4. Berry bliss salad
For a sweeter salad, grab some mixed salad greens, sliced fresh strawberries, fresh raspberries, pitted cherries, toasted walnuts, crumbled goat's cheese and raspberry vinaigrette.
Combine the mixed salad greens, strawberries, raspberries, cherries and toasted walnuts in a bowl. Sprinkle the crumbled goat's cheese over the top, add a generous drizzle of raspberry vinaigrette dressing, and you've made yourself a quick yet delicious meal full of the flavours of summer.
5. Fruit salad with a twist
Nothing says summer quite like a fruit salad – and even better, ours comes with a twist. You'll need sliced fresh strawberries, fresh gooseberries or currants, sugar, lemon juice, and orange liqueur for this one.
Add the raspberries, strawberries, currants or gooseberries to a bowl and sprinkle the sugar over the fruit. Then, add the lemon juice and orange liqueur, and toss to combine. Leave the mixture in the refrigerator for at least an hour to allow the fruit to absorb the flavours – and bon appétit! This is a fresh-tasting salad that really showcases the versatility of the fruits in your garden.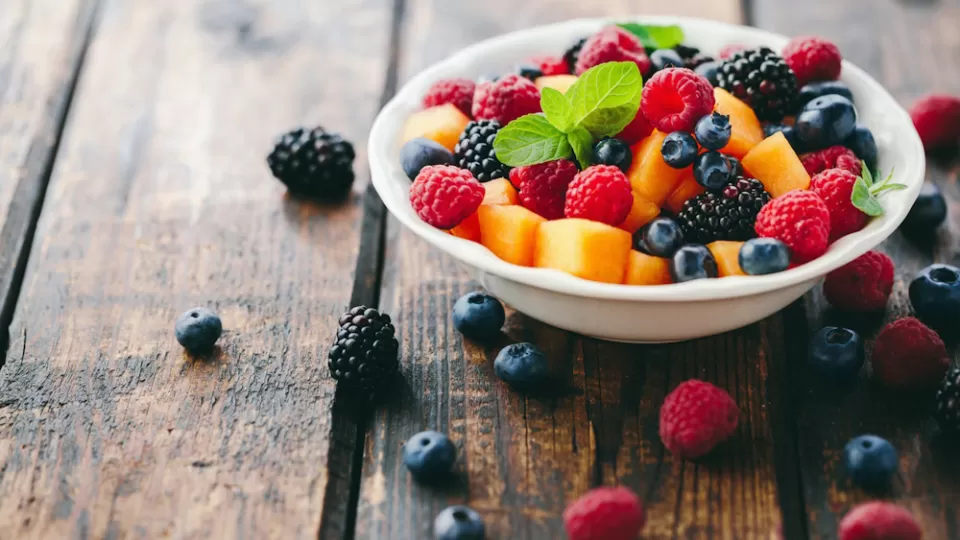 We hope these recipes inspire you to get creative with your summer harvest salads. Summer harvest is a great chance to get your kids involved in the garden during the summer holidays too – although a few strawberries might go missing! For more recipes and gardening tips, take a look through our latest blogs.
Don't forget to follow us on Instagram and Facebook to keep up to date with our latest growing adventures in the Irrigatia garden.
From our blog
Irrigatia
Tips and
Insights
Read the latest blog posts and news articles from Irrigatia — get expert gardening advice.
See all blog posts