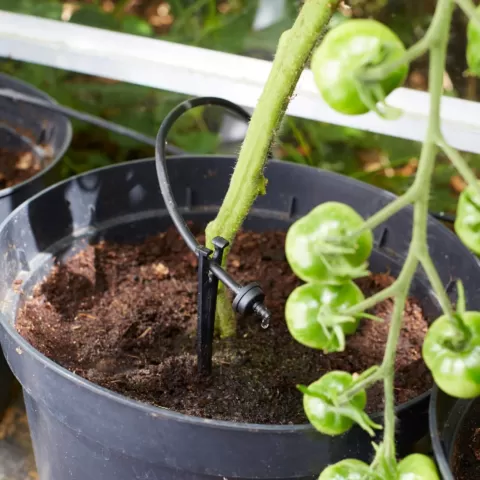 More Information
Irrigatia's Drip Irrigation Extension Kit
Irrigatia's drip irrigation extension kit allows you to add more irrigation drippers to your current system. Available in kits of 12 or 20 additional drippers, with additional hose and relevant components.
Easy to use and install, a drip irrigation extension is ideal for increasing the number of individual plants you want to water, including potted plants and hanging baskets. A drip line extension can also be used in conjunction with Seephose to provide optimal watering for raised beds.
Shop Irrigatia's drip line extension kits today and provide your garden with a sustainable automated irrigation system for the best possible plant growth. Alternatively, discover our full range of extension kits and Irrigatia spare parts.
Buy now on our shop
Customer Quotes
What People
are saying
More than 350 homeowners across the UK participated in our survey and over 70 percent stated "holiday watering" was the key reason they choose our irrigatia kits.
Discover our products
"I have no need to worry about watering the garden after work. Well worth the money."
Caroline Sambell
"I use these on my garden towers and they work extremely well."
Trevor Gibbs