Summer Gardening Tips
How to Make the Most of a Small Garden This Summer
By Norwoods Gardener
12th May 2023
It's easy to feel limited for space when growing in a smaller garden, but you can still create a thriving outdoor area without much room. We've put together our top 10 tips to help you make the most of a small garden this spring and summer.
Irrigatia's Small Garden Design Tips
1. Plan your garden layout
Before you begin planting, sketch out your garden layout and where you want everything to go. This will help make sure you're making the most of your space and know exactly how much is going to fit – whether this is a vegetable patch or a seating area. Planning out the layout will save you a lot of time when it comes to the creation stage.
2. Utilise vertical space
If you don't have a lot of ground space, consider working vertically to create space in a small garden. Trellises, wall pots and hanging baskets are great ways to make the most of height in a small garden, adding a touch of greenery without making the space feel overcrowded.
"Raised beds are another useful option for maximising growing space" advises our resident gardener, George. "They're also a good way of getting around poor-quality soil in your space, as they can be filled with other rich soil alternatives and organic matter that your plants will love."
3. Invest in an automatic watering system
As you're working with limited space, the last thing you want to do is create excess clutter with gardening utensils. Investing in an automatic irrigation system will help you save space, time and water by channelling water directly to your plants.
Our SOL-C12 system is perfect for small gardens and can be used for pots, raised beds, hanging baskets and vegetable gardens, giving your plants the water they need, when they need it. Not only do irrigation systems help you make the most of a small garden space, but they're also very eco-friendly!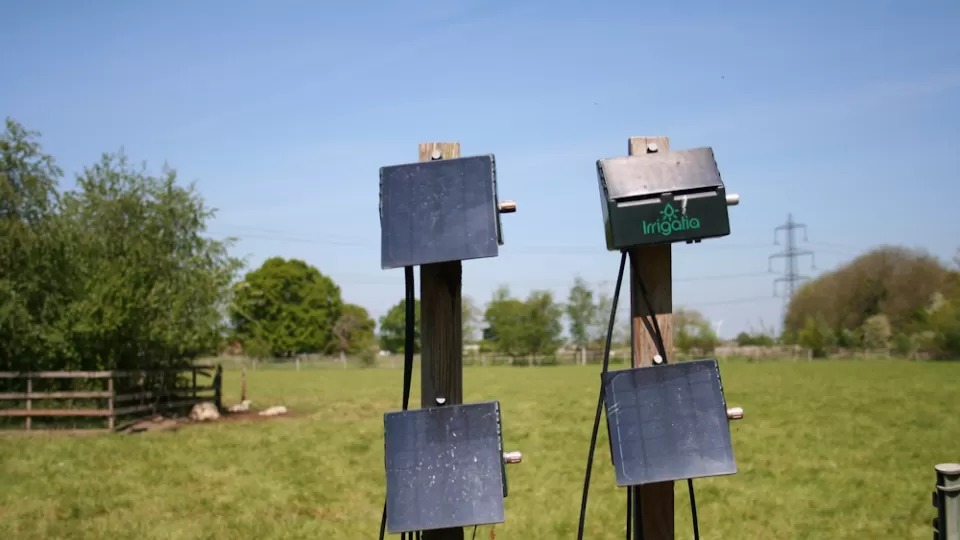 4. Use stackable planters
With making the most of vertical space in mind, one great small garden design tip is to consider investing in stackable planters. These allow you to grow a variety of plants without taking up too much ground space in your garden. Get creative with varying sizes, height and colours to bring some personality and a unique look to the space. Just remember to ensure any pots you purchase have enough drainage holes to avoid waterlogging.
5. Be selective with your plants
As with any garden, it's important to choose the right plants for your space. Small gardens, particularly those in more urban areas, often come with other tricky conditions – such as being shaded by tall buildings or getting a lot of direct sunlight on a balcony.
When selecting your plants, make sure you take the conditions into account and select those you know will flourish. Herbs are excellent plants for sunny spaces, so we'd recommend trying your hand at growing thyme, sage, rosemary and chives if you get a lot of sun. For areas that receive partial or more shade, opt for hosta plants.
Check out our month-by-month food calendar to find out when it's best to plant different herbs, fruits and veggies!
6. Add ambient lighting
As the nights get lighter and longer, the garden becomes as much a space to relax as it is to work, and it's important to make the most of even a small garden space. We love to sit out in the garden on a summer evening and this is made all the better by the addition of some cosy lighting to make your garden the ultimate relaxing space. We recommend opting for string lights that can be hung over the top of your garden, avoiding that precious ground space while adding an ambient glow.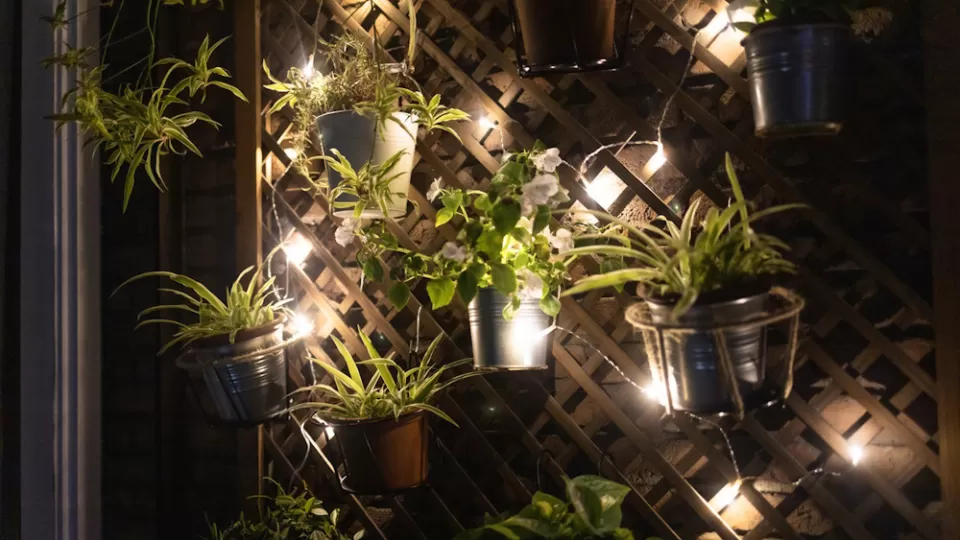 7. Plant canopy trees
Planting canopy trees are a great way to take advantage of height in the garden, adding a layer of privacy without taking up too much room on the ground, allowing you to create space in your small garden.
George, says: "Canopy trees like Cherry Plums are well suited for smaller gardens as the bases are not too thick, but they provide a lovely canopy and a beautiful pop of colour to the space when they're in bloom."
8. Choose the right furniture
If you're planning to add furniture to your garden, be mindful of the space that it will take up in a smaller garden. Consider if you want the furniture to be there all the time, as this will affect how much of the garden you can dedicate to planting. If not, opt for portable or foldable furniture that can be stored away when not in use.
9. Make the most of fragrant plants
Gardens can be just as much about the smell as they are about the look, so try adding scented plants to your space. The scent is more intense in smaller spaces, turning your garden into a sensory paradise. A sweet-smelling garden can even help to boost your mental wellbeing! Try planting them near your door or windows to invite the scents inside each time you open them.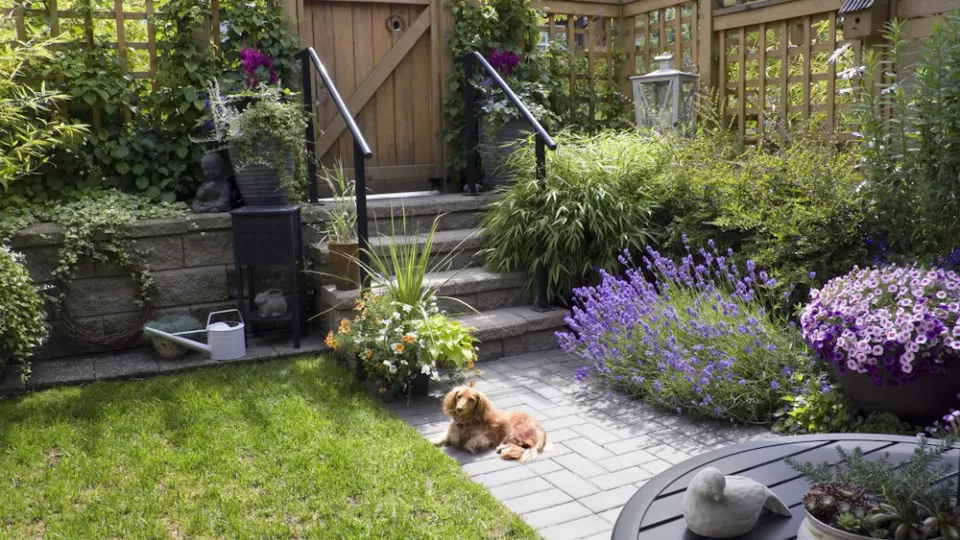 10. Keep it low maintenance
One of the reasons people aren't able to make the most of a small space is that there's simply too much in it. Sometimes less is more, so keep things clutter free and low maintenance to ensure your garden is a space for you to relax.
Whether it's having a small greenhouse or some stylish furniture, invest in the parts that make you happiest in the garden to help keep things simple.
From our blog
Irrigatia
Tips and
Insights
Read the latest blog posts and news articles from Irrigatia — get expert gardening advice.
See all blog posts